---
HLAC and Hygienically Clean Certified Commercial Laundry
Trusted supplier of linens, uniforms, laundry programs and facility services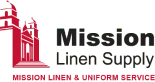 HLAC and Hygienically Clean Certified Commercial Laundry
Healthcares trusted supplier of linens, uniforms, laundry programs and facility services
Aiding Agencies, Institutions and Service Providers in
The Fight Against COVID-19
Our company is uniquely qualified to deal with situations like COVID-19
We're actively working with and responding to requests for our services and support from the various sectors and many entities within Healthcare Institutions and Emergency Response Agencies.
If you need our support or resources. Contact Us
We are extending our resources beyond our service borders to help those at the forefront of the covid-19 outbreak
---
Mission Linen understands that as an industry provider of linens, uniforms and facility services to healthcare institutions and emergency response facilities we have a resposibility to our communities and to our country to extend our resources and capabilities beyond our service borders to do MORE to help those at the head of the pandemic who are risking themselves everyday when they leave home, showing up for us consistently and without a second thought, to save lives and serve our communities. To those of you who have been in need of resources, we are here to help!
---
Mission Linen Supply is the only company that provides rental, direct-sale products, and facility services to all industries
---
As an industry leader we understand that Mission Linen has an important role in the fight against COVID-19, by providing clean, safe environments for your customers' employees, customers and the general public. The rise in infected cases is putting a strain on suppy demands all across the country in, with the expecation of the pandemic getting worse makes the need for hygienically clean linens and uniforms, personal protective equipment (PPE), hygiene supplies, first aid and other facility services, resources, and supplies that industrial laundries like Mission Linen provide more important than ever.
We can help all industries,

manage overflow, influx, and supply demands
For more than 90 years Mission Linen Supply has been a respected and trusted provider of commercial laundry services, uniform services, hygenically clean medical linen services, restaurant linen services, towel services, facility products and so much MORE for industries of all types and sizes.
Our qualifications extend beyond just hospitals and Healthcare centers and meet the needs and demands of all industries, sectors and agencies deemed essential during this time.
---
Medical Clinics, Healthcare and Hospital Facilities, Laboratories, and Physician Clinics
Manufacturing, Chemical, Engineering, Technician, and Logistics Companies
Federal Emergency Management, Inspection, and Prevention Agencies
Law Enforcement, Public Safety and First Response agencies
Security, Defense, and Surveillance Agencies
Health and Human Service State Departments
Restaurants, Cafeterias, Food Banks and other Food Service establishments
Hospitality and Lodging Establishments Shelters, Housing, and Caregiving facilities Utility, Infrastructure, Energy, and Public Works Departments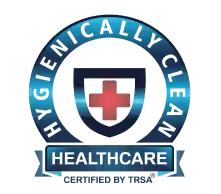 Our strong partner relationships ensure we are always stocked, prepared, and able to offer convenient pick-up and delivery services.
---
If your facility, organization, or establishment has an on-premise-laundry at capacity or in need of additional services and support to help manage the overflow, influx, and supply demands of patients and customers being treated, we can help. Mission is well-equipped to provide the necessary patient linens, such as sheets, thermal blankets, towels, scrubs, and patient sliders through a purchase and daily laundry service or we can provide the necessary patient linens inclusive of the laundry service for your facilities.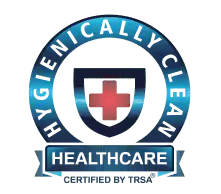 Our accreditations reflect our committment to making the health and safety of our partners , their patients, and their customers a top priority.
"We believe, when it comes to Health and Safety, there Should be NO Compromises."
---
View our list of supplies below with options to rent or purchase direct. Our products, services, and programs are EXTENSIVE so if you don't see what your looking for on this list contact us, chances are we have it. We will get you what you need when you need it.
Nursing Scrubs
Lab Coats
Janitorial Uniforms
Service Uniforms
Jackets and Coveralls
High Visibility Apparel
Customization/Branding
Hospital Bed Sheets
Patient & Isolation Gowns
Cubicle Curtains
Pediatric Linens
Thermal Blankets
Hospital Towels
Medical Washcloths
Single Use Diningware
Ecoware + Plantware
Hot/Cold Cups and Lids
Plates and Bowls Takeout-Containers
Food Wraps + Foils
Straws and Paper Napkins
Napkins + Tablecloths
Aprons
Grill Towels
Mircofiber Towels
Disposable Gloves
Cleaning Chemicals
Toilet Paper + Paper Towels
Dispensers and Holders
Urinal Screens
Feminine Hygiene Products
Cleaning Carts and Tools
Floor Mats
Toilet Liners
Sanitizers
Disinfectants
Dishwash Liquids
Floor-cleaing Chemicals
Industrial Cleaners
OSHA Compliant First Aid Kits
OSHA Compliant First Aid Cabinets Disposable & Re-usable Face Masks Isolation Gowns
Coveralls
Gloves
Hand Sanitizer
Paper and Printer Products
Breakroom Snacks
Writing Implements
Organization Supplies
Mailroom Essentials
Electronics
Presentation Boards