First Aid

Cabinet Service and Supplies
Mission Linens' First Aid Service Program is a convenient and comprehensive rental service for SmartCompliance First Aid Cabinets. The program provides everything your company would require in order to meet OSHA's first aid supplies compliance standards.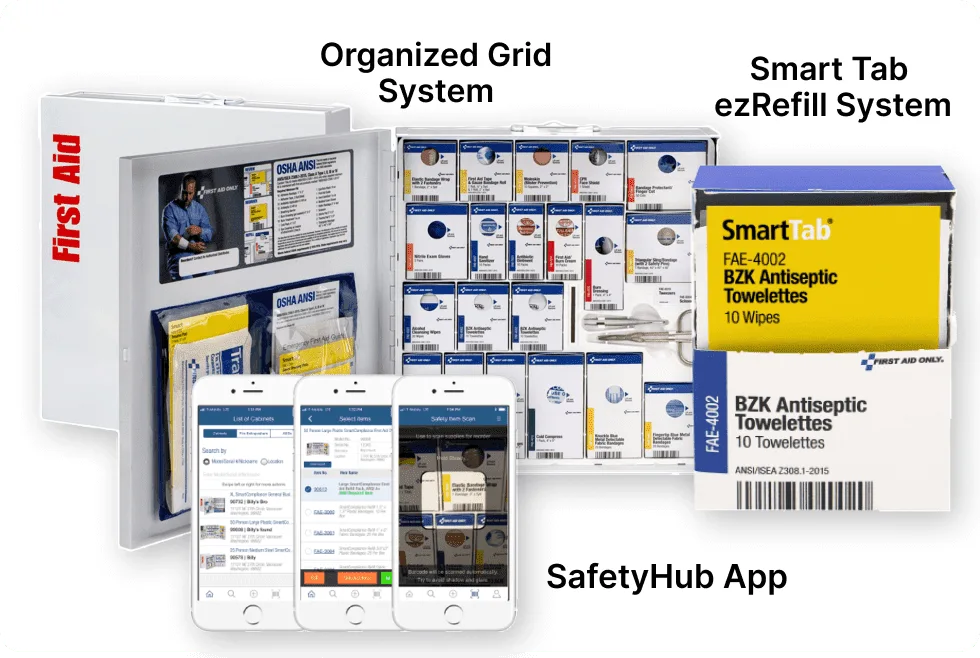 Smart Compliance
First-Aid Cabinets
Our comprehensive first aid cabinet service starts with a simple assessment of your company size and common hazards in your workplace in order for us to determine which cabinet best fits the needs of your business and tailor a program perfect for you.
Mission will ensure your supplies are stocked, organized and easily accessible. We'll routinely monitor your supply levels with smart-track technology so if your supply needs change your inventory levels will be adjusted to accommodate for the fluctuation. Our routine supply management insures you're always prepared for any accident, not over spending on unnecessary supplies, and your company consistently meets compliance standards.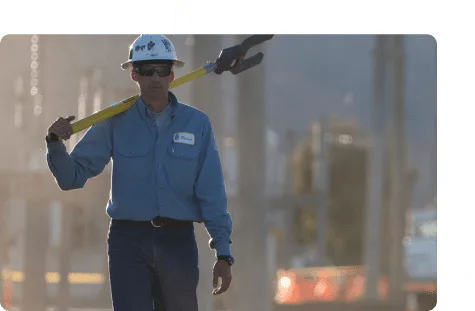 First-aid
Comprehensive Cabinet Services
Assessment - We'll work with you to determine what type of supplies your business needs based on workplace size and type.
Tailor Your Program - We'll recommend the best first aid cabinet program for your business needs.
Deliver Supplies + Installation - Mission will deliver your supplies and take care of the installation of your first-aid cabinets or replacements.
Inventory Management - We'll routinely monitor your inventory levels so nothing is ever expired, undersupplied, or unavailable.
Maintenance - Our cabinet maintenance service keeps your supplies organized, stocked, and in compliance. Leave your worries to us!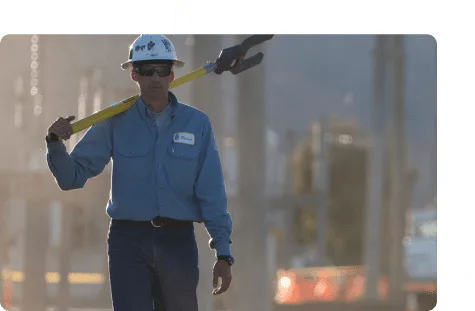 OSHA and ANSI
Compliance Standards
OSHA does not require specific first aid kits for all industries, but says in 29 CFR 1910.151(b), "Adequate first aid supplies shall be readily available." All industries are required to comply with OSHA 29 CFR 1910.151 regardless of the type of work performed by employees; however, the hazards and related first aid required would be different for offices (low-risk environment) than, for example, manufacturing facility (high-risk environment).
Essentially meaning that your first aid program must correspond to the hazards or risks that are expected to occur in the workplace. A proper risk assessment is recommended to determine and supply the appropriate first aid accordingly.

We install your cabinet and restock it on a weekly or biweekly basis, freeing you to focus on other priorities.

Time Saving
Inventory Tracking
Our smart technology tracks how frequently items are being used so you don't have to monitor inventory.

There's no guessing what you'll pay. There will be a simple weekly flat rate amount for the service.

STAY ORGANIZED
Stocked + Compliant
We provide uniform cabinets with intuitive supply placement consistency for ongoing refills.

As a single-source supplier, we offer the simplicity of a single invoice for a wide variety of products and services.
"When you compare our First-aid Service Program to the alternatives, there's no contest!
Mission offers a faster, easier, all-around better solution."
Our Large First Aid Cabinet
Large Cabinet w/ Medication - $14.95ANSI Compliant, Customizable, SmartTab exRefill System contents exceed the 2015 ANSI Class A requirements. Suitable for businesses with up to 50 employees.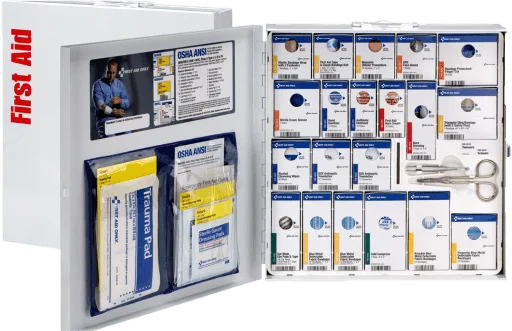 Our Medium First Aid Cabinet
Medium Cabinet w/o Medication - $9.95ANSI Compliant, Customizable, SmartTab exRefill System contents meet the 2015 ANSI Class A requirements. Suitable for businesses with up to 25 employees.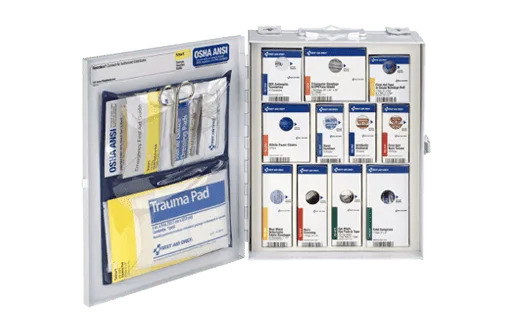 Identifying your
First Aid Supplies
ANSI requirements for the type and quantity of first aid supplies you must stock in your facility primarily depends on the size and nature of your business work environment. Mission will work with you to help you identify the supplies you need and tailor a first aid supplies program that's right for you.
Examples of questions we will ask to help you identify your first aid supply needs.
How many first aid cabinets do you currently have?
How big is your building?
How many employees do you have?
Where do cabinets need to be placed to offer easy access?
What first aid supplies do you use the most?
Do you have a first aid cabinet that needs replenished?
Schedule a Free Assessment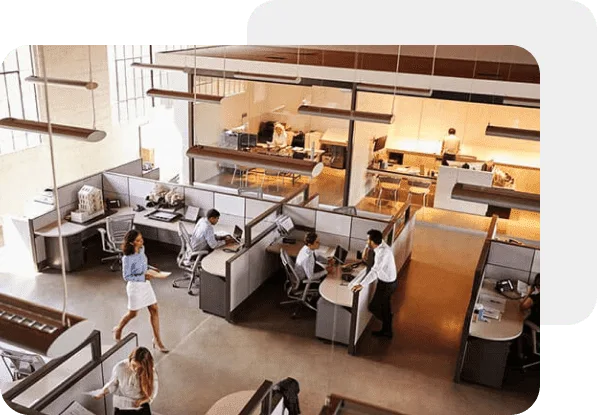 Stay Organized

Never run out of what you need

Arrives at your door on your regularly scheduled mission delivery

Hassle-Free service to maintain your office supplies

Be productive
Ask about our Uniform Rentals and Employee Apparel Programs, Commercial Laundry Services, Direct-buy options for Executive Apparel and Professional Attire, Cleaning Products, Restroom Supplies, and MORE.
Contact Us
Learn More about our First Aid Service Program