There's
MORE
to Mission - start today!
Fun Fact:
Jump the starting gun
In the 1930's, when Max Fleischmann (of yeast fame) brought his yacht into the Santa Barbara harbor, the local laundry trucks did the sensible thing. They lined up on the dock and patiently waited for the ship to arrive so they could get their "share" of its dirty laundry. This approach made sense to everyone; everyone except a young man named George "Ben" Page, founder of Mission Linen.
When young Mr. Page saw Max Fleischmann's yacht come into view, he jumped into his rowboat and reached the ship before it entered the harbor. The surprised Captain, no doubt impressed by the young man's drive, invited George on board. By the time the yacht anchored, Mr. Page had closed a deal which gave Mission Linen the exclusive right to clean all of the ship's laundry, thereby shutting out all his competitors waiting at the dock.
1

To provide for our customers

2

To support our employees

3

To give back to our communities
With an emphasis on service, loyalty and value, our mission reminds us of the key principles that contribute to our success.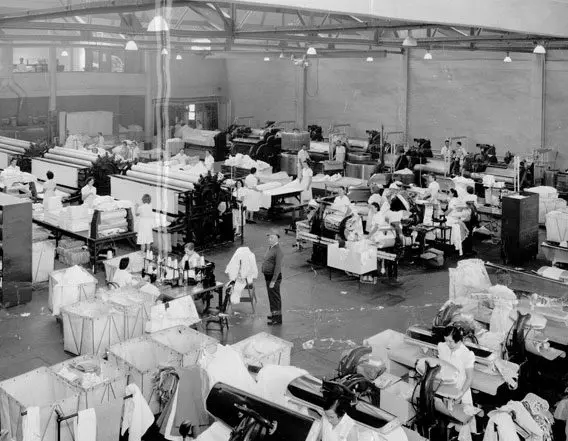 Founded In 1930
Mission Linen Supply is a family-owned, privately-held company and a leading provider of
products and services to hospitality, medical and industrial businesses. Founded in 1930 by George "Ben" Page, the company has grown from a one-man operation to a leading player in the linen rental and uniform business.
With more than eighty years of industry knowledge and an experienced workforce, Mission Linen Supply is widely recognized for its ability to understand, anticipate and meet its customers' needs while providing environmentally friendly goods and services. With its headquarters in Santa Barbara, California, the company employs more than 2,500 people in five western states.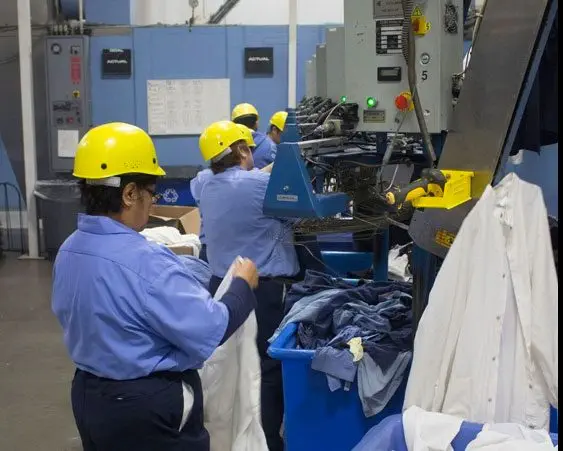 Mission Linen Supply Today
Mission Linen is still owned by the family of founder Ben Page. Since its modest beginnings, the business has expanded beyond linen and uniform rentals to include the service and sale of apparel, mats and janitorial products. Today the company operates forty-three facilities in California, Arizona, Texas, Oregon and New Mexico and has a fleet of more than eight hundred vehicles.
As we continue to grow, our guiding principles remain central to the way we conduct our business. Behind everything we do is a customer-focused philosophy and a determination to achieve our common objectives through cooperation and teamwork. We believe these values distinguish us from competitors and enhance the quality of our work.

Mission Linen Supply believes in ac tively supporting the communities where we live and work. Our individual facilities contribute to the health of local economies by donating goods and services, volunteering and sponsoring community events. By actively participating in organizations and community events, we fulfill our mission to support our neighborhoods and our larger world.
CALL US NOW > (800) 944-5539