Why
Clean

and

Sanitary Restrooms

are Important
Restrooms makes an important statement about your business and your regard for customers and employees. That is why it is important that your restrooms are always clean, functional, and properly stocked. The Occupational Safety and Health Administration (OSHA) has clearly defined sanitation standards for commercial restroom facilities, which is why clean and fresh-smelling restrooms are an essential requirement for any business establishment or workplace.
Besides meeting basic health and sanitation requirements, clean and properly stocked restrooms create a more pleasant environment for your patrons and guests. Customers will keep coming back to your establishment knowing they are assured of comfort and convenience during their stay. Well-equipped and hygienic restrooms have also demonstrated to keep employees happy and satisfied, improving their overall performance and avoiding any disruptions to your business operations
Our extensive line of
restroom

products



























There's
MORE
to
Mission
- start today!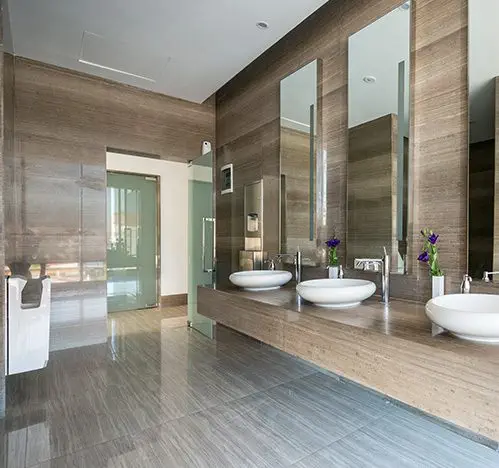 Clean

and

Functional

Restrooms for Your Customers and Employees

Every business or workplace that maintains public or private restrooms for their employees and customers will require a consistent inventory of restroom supplies. The lack or unavailability of basic restroom supplies is among the most common complaints in facilities and commercial establishments such as schools, office buildings, shopping malls, restaurants, and event centers. At Mission Linen Supply, we are dedicated to providing clients and customers with complete, high-quality restroom supplies to ensure that your office, business, or facility is appropriately stocked at all times!
Restroom Products & Supplies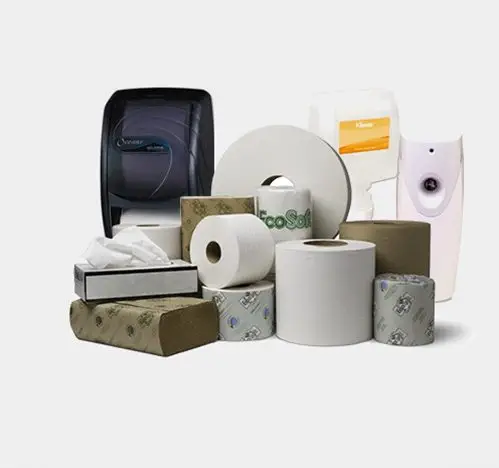 Mission Linen – Your
One-Stop-Shop

for All Your Restroom Requirements

Mission Linen Supply offers a complete range of restroom supplies that are essential in maintaining clean and functional restrooms in your business or workplace. We offer top quality paper products, air fresheners and soap dispensers for restrooms and other common areas. Our paper solutions include paper towels, disposable toilet seat covers, bath tissues and dispensers. We also carry a selection of hand hygiene products such as foam and antibacterial soaps, soap dispensers, hand sanitizers, and industrial hand cleaners. Keep your restrooms smelling fresh and clean with our special range of air fresheners and urinal screens, toilet bowl clips, and other odor-control formulations. Mission Linen also supplies trash can liners in various sizes to ensure the proper disposal of waste products and other infectious materials.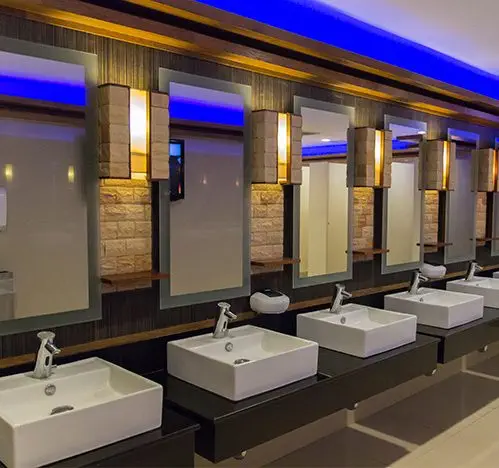 We Take
Restroom Supplies

Management a Step Ahead

Mission Linen goes beyond just providing your business with the restroom products that you need. We also help clients control and manage the inventory of restroom supplies to save on costs while maintaining a steady supply at all times. Our prompt and regular deliveries help ensure you never run out so your customers and employees stay happy and satisfied! Call us today at Mission Linen to discuss your unique restroom requirements or inquire about our full range of restroom supplies. One of one friendly service representatives will be on hand to assist you with your needs.
Give your business a professional image that stands above the rest! To purchase uniforms or learn more about our products and services, get in touch with us at Mission Linen Supply today.