We help organizations of all sizes and in every industry keep their work places looking great and running smooth. Our one-stop shopping solutions help businesses consolidate suppliers, save money, and maximize employee productivity.
1 Million+ products for Rent or Direct Purchase
---
Mission offers one-stop-shop solutions for businesses looking for rental or direct purchase programs. Every year we serve more than 40,000 customers who rely on us for their Linen & Uniforms, rentals, laundry programs, facility services, and commercial cleaning supplies.
For those who'd rather buy than rent - we have you covered! Browse our wide selection of work apparel available for direct purchase.
Our Employee Apparel Rental Programs offer companies an economical and hassle-free solution to providing work apparel.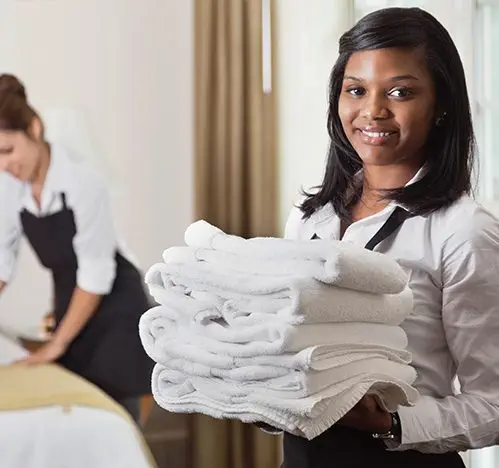 Linen and Towel
Rental Services
If you operate a hotel or restaurant, you know how important it is to make a good first impression on your customers.
Whether you choose to rent from us or purchase your own linens and have them laundered at Mission Linen, we will deliver the service, value, and performance that are essential to the success of your business. Learn More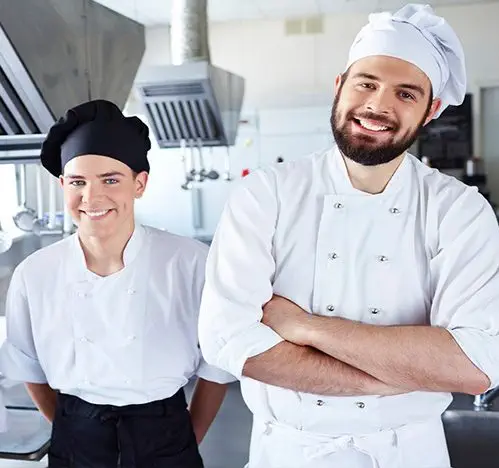 Uniforms
and Workwear
We have a wide selection of uniforms and work wear for rent or direct purchase. In addition, we also provide a one-stop solution for uniform cleaning and laundering, branding and customization, and repair services to keep your staff and employees always looking their very best.
Our work wear and uniform styles meet the needs and budgets of every industry including Hospitals, Hotels, Restaurants, Academic Institutes, Automotive Companies, Manufacturing Facilities, and more.
Browse our catalogs featuring employee uniforms, workwear and attire ranging from industrial and food-service apparel to hospitality and corporate career styles. Learn More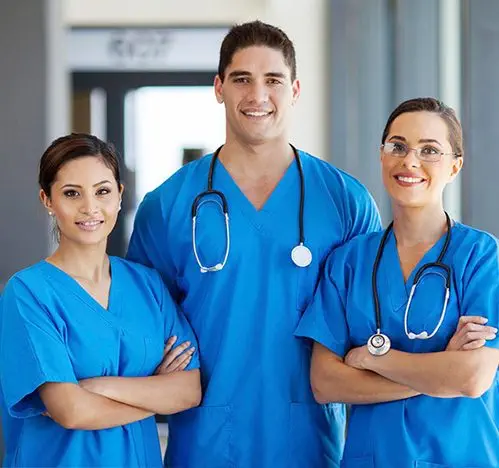 Healthcare
Essentials
We offer an extensive range of textile products that are all designed to look great, perform well, and meet the health and safety demands of hospitals, dental offices, medical and nursing facilities.
The healthcare products and facility services we offer cover everything from uniforms and workwear to medical laundry services and restroom maintenance programs, ensuring you always have what you need to provide highest level of care for your residents, patients, and guests.
Browse our catalogs to see our diverse and fun selection of men's and women's medical scrubs, linens, bedding, and towel products. Or shop for other essentials like patient gowns, lab coats, exam gloves, anti-bacterial soaps, hygienic cleaning products, and restroom paper products. Learn More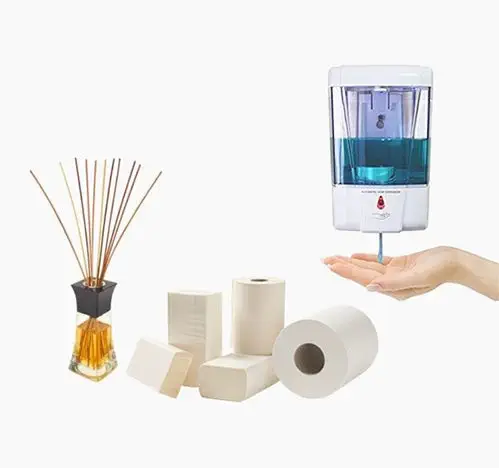 Facility Supplies
and Services
Mission can help increase safety and provide a cleaner environment in your business or workplace. We offer a wide selection of floor mats that will improve every area of your establishment. Our quality mats are attractive, affordable, and durable, making them ideal for entrances, workstations, and displays.
Your customers and employees will also appreciate a restroom that is clean and properly stocked. Mission Linen offers top quality paper products, air fresheners, and soap dispensers for restrooms and other common areas. Learn More
Food Service Disposables Program

STOCK UP
with our full line of disposable food service products, designed to help our customers manage their restaurants, catering, break rooms, take-out and delivery businesses. Choose products based on your business needs by viewing our catalog with your Mission Representative, and they will order the products you need on the spot which will be delivered with your next Mission order.
Place your first order today!
MORE Products, MORE Services, MORE Expertise
Have your items delivered with your linens and uniforms or shipped directly to your business location. Our experienced and knowledgeable representatives can introduce you to our product catalogs and help you determine which products are best for your company.
---
Tell us what products or services you're interested in and we'll create a program that is right for you.