Redding Depot
Monday – Friday 8am – 5pm
Address
1481 Beltline Rd.
Redding, California 96003
Phone
(530) 243-0465

Expertise
Uniforms

Restroom Supplies

Apparel

Floor Care

Dust Control

Employee Apparel Programs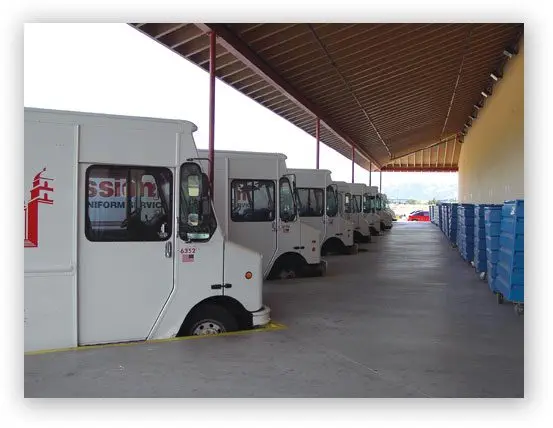 Mission is Making a Difference
At Mission, we look for ways to do MORE with less. Implementing a program with re-usable textiles is a cost effective and earth conscious approach to protecting the environment and your bottom line. We also offer our customers a way to view and pay their statements online, saving paper and stress.
When it comes to your business, you may find yourself overwhelmed with choices – namely, should you rent or purchase products and services? For many companies, the right decision is a combination of renting and buying. Mission's experienced employees will help you create a program that meets your budget and business needs.
Why Rent?
No initial investment
Professional cleaned product
Timely deliveries
Variety of styles & colors
Why Buy Direct?
Customize apparel to fit your image
Flexible and simple order process
Timely deliveries
Fashion forward styles
What are you waiting for?
Partner with Mission and reap the benefits of a great image, clean linens, uniforms, restrooms, and much MORE from an environmentally conscious company. Learn about our products and services today.
Request a Quote
Certifications & Accreditations